Welcome to the third of our monthly newsletters, providing you with insightful news and information on EPoS software and technology; to help your business succeed in 2017. In this issue, we shall be covering the release of our new and exclusive Ingenico IWL250 Terminal.
Business Quote Of The Month
"Great things in business are never done by one person. They're done by a team of people." – Steve Jobs
The mission of CES Software, going back to when we first launched in 1997, has always been to provide ongoing EPoS Software Solutions and pioneering development to help our retailers with growth, regardless of the size of their business. As we understand that no two businesses are the same and many have different needs, we believe the key to our success is the result of providing a service that is uniquely tailored to meet the needs of the retailer.
Throughout our company's history, we have always been open to feedback from our clients, to understand your needs and what you require; as your business is unique compared to others. We like to stay in continuous contact to help you along the way to a successful outcome to ensure all your needs have been fulfilled. As well as having a variety of payment method options, we are keen to develop strategic alliances with buying groups, suppliers and developing new markets.
As a result, based on your feedback, we are happy to present our new and exclusive Ingenico IWL250 EPoS Terminal
Introducing the Ingenico IWL250 EPoS Terminal
Providing secure, fast, reliable transactions allowing you to take payments stress-free, the Ingenico will give you the edge in payment management. Features include:
Optimise revenue opportunities with 24/7 connectivity
Portable, pocket-sized device
Long battery life and fast printing with ease
Bringing mobility payment to your point of sale.
Opens up to all business environments (small merchants, hospitality and mobile businesses).
No supervisor cards needed
Connection to any secured hotspot
Supports Contactless, Apple Pay & Android Pay
Options of having Tips, Gratuity and Service charges
Developed in partnership with 3R Telecom, our merchant service terminals and EPoS Software are not only easy to install but also easy to use, making this applicable for all retailers. Offering both countertop plug in terminals and portable terminals, you choose which one is more suited to your business style. Installation and training are provided free of charge to help customers get the most out of their terminal. With our portable terminals, you can serve all day on a single charge meaning sales can keep rolling in. These terminals also provide customers with the option of contactless payment from all major credit & debit cards.
Your Edge in Business Management, Your Edge in Payment Management
I.Patel [Tolgate Convenience Store]

Brilliant! The team would really go that extra mile to deliver the substantial service promised.

 Pravinbhai pops in and out of the shop all the time- it's great to work alongside a service provider who really does provide CUSTOMER SERVICE with fantastic payment solutions. The customer service team are always at hand when needed, which is great especially for a fast paced busy store like ours where when a problem arises, a quick solution is at hand at any time.
Whether your business is a single branch or a multi-site group, we have the products and the skills to ensure you get both the system you require and the support you demand. All installation and training is provided by fully trained in-house staff. None of our Merchant Service Solutions and EPoS Software is outsourced, and therefore you have the guarantee of a high-quality service you deserve.
CES EPoS Software – Contact Us Today
Constant feedback from our passionate customers is greatly appreciated and is always taken on board. If you would like us to answer any questions or if you require any additional information about any of our products and services, please feel free to get in touch with our dedicated team. You can contact us via the online form, email or by telephone.
Final Thoughts…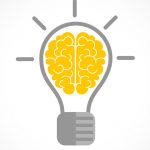 Ramesh Patel, director of 3R Telecom, said: "The key to our ongoing success has been the determination to cherish relationships with our customers, developing a friendship rather than a working relationship and working alongside each of our clients at each stage providing them with high levels of support and guidance."
Thank you for reading this EPOS Software newsletter. From all of us at CES Software and 3R Telecom, have a great day!