Welcome to the second of our monthly newsletters, providing you with insightful news and information on EPoS software and technology; to help your business succeed in 2017. In this issue, we shall be covering the developments of the Booker Wholesaler link application and revealing three fantastic software updates that are now available on CES Touch.
Business Quote Of The Month

"The golden rule for every business man is this: Put yourself in your customer's place" – Orison Swett Marden
Make 2017 Your Year with CES EPOS Software!
CES Software has had a great start to the year so far. Our EPoS software and hardware have received continual updates by our expert team of IT professionals, to suit our extensive range of client's requirements. One application that is currently in development is our "Booker Wholesaler" link – please read on for details.
Booker Wholesaler Link Application
Exciting News! Introducing Touch Wholesaler Link to the retail industry: Costcutter and Londis!
Having completely rewritten our link to Booker, we are now in the final stages of phase one of the Touch Wholesaler Link.
Daily Product Updates
Ordering System to transmit orders directly to Booker
Delivery Note retrieval
Promotions (Mix and Match)
Improved Kitchen Video System
Today's consumer wants fresh, quality food, fast! Your brand's reputation and customer loyalty depend on this. Maximise guest satisfaction while reducing ticket times and costly errors. With steadily rising food costs, efficiency in your kitchen has never been more important. CES Software Kitchen Video System can:
Maximise guest satisfaction with quality and consistent food delivery
Eliminate the need for kitchen printers and endless amounts of paper rolls
Gain real-time visibility into kitchen operations for actionable insight on how to streamline your kitchen operations
The kitchen video is built into the EPOS system for a seamless integration into your operations. As a result, the order can be sent directly to the kitchen for optimal efficiency, or users can place the items into a queue for customers to pick up at a later time.
Go green and monitor the effectiveness of your kitchen with the CES Software kitchen video system.
Speed of Service Reporting
Order & Item Level Modes
Order Completion Notifications
Items ordered are displayed on the video monitor and can be grouped by order or simply listed in line item mode. The kitchen video system gives the operator visibility into kitchen efficiency and speed of service reporting. Know exactly how long items take for preparation and how long delivering an entire order takes to the guest; this helps identify bottlenecks or staffing issues and can significantly improve how your kitchen operates.
Updates Include:
CES Touch KVS graphics updated for a more modern look and feel.
New installer that only installs the files required to run Touch KVS.
Settings section screen added to Touch KVS.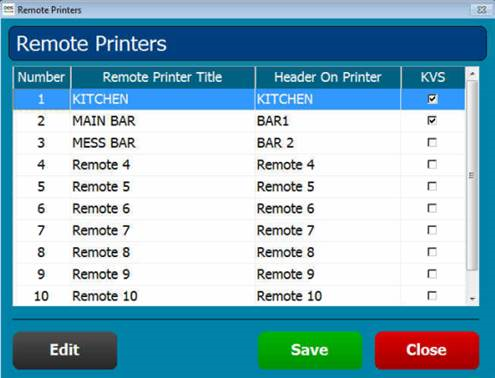 The Touch KVS settings section includes these customisable options:
New settings in Touch to auto-start remote printers and select which Remote Printers output to KVS.
Order tabs change colour according to which course they are on.
Option to set the away colours to make them stand out.
Select the number of orders to show on the screen.
CES Touch Age Restriction Feature
It is against the law to sell alcohol to someone under 18 anywhere, leading to a maximum fine of £20,000 for bar staff/managers or premises may eventually be shut down. Therefore, it is important for alcohol retailers and hospitality providers to have systems in place to aid staff in Challenge 25 procedures.
The CES Touch Age Restriction feature prompts employees in these situations to ask customers for acceptable ID (a card bearing the PASS hologram, a photographic driving license or a passport).
In addition to this, the module also includes:

2nd Screen Sales Viewer – improved to auto detect the 2nd screen, so there is no more troublesome setup
Detailed Local authority Age Restriction requirements with reports
Rezlynx EOD – Next generation cloud hosted PMS
Rezlynx is a fully configurable, PCI compliant property management system to enable any sized hotel or group to manage their bookings and operations efficiently and profitably.
CES Touch software provides a range of modules that integrate into the Rezlynx system. The system updates in real-time and incorporates full functionality, including a comprehensive rate and availability management tool to ensure that revenue is maximised at every opportunity.
Updates Include:
Added feature that will update Guestline Rezlynx with all tenders at the EOD
For further information on any of these modules and updates, get in contact with our team of experts today and see how we can help your business reach new heights! : info@cessoftware.com/ 01992 564645
EPOS Software in The News

Contactless spending has risen 123% in the last year overall, with the number of purchases up across all age groups.

The adoption rates recorded an upward trend in relation to age, with contactless spending by shoppers aged between 18 and 24, 26 and 45 and 46 to 60 up 49%, 65% and 97% respectively.
Final Thoughts – Did You Know..?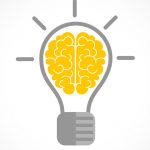 You can email sales receipts to customers via "Touch Choice". To so this, setup as many touch folders as you wish, then run a demonstration.
Once you are happy with the Touch folder selection, you can press the "Go Live" button to clear down.
Thank you for reading this EPOS Software newsletter. From all of us at CES Software and 3R Telecom, have a great day!